'mending the landscape'
textile collection by Rachel Tame
Through being worn and misused, fabric may tear or become threadbare. Damaged clothing is often discarded and thrown away, but a well-loved piece of clothing may be mended or patched, extending its life or repurposing the garment for a new use. Our world is not a commodity that we can throw away and start again. We must 'make do, and mend' the damage we have caused, then learn to be more careful with how we handle the fragile fabric that is our planet.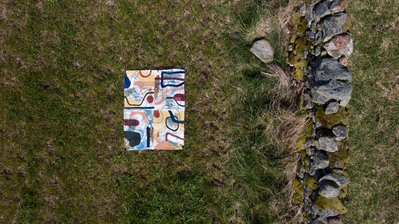 In my work I am looking at shapes and lines found in the varied countryside around us. From the patchwork pattern of fields with contouring plough lines, cracks in rocks and fallen trees, to delicate, fragile flower petals. How they come together to form the fabric of our countryside and how we as humans fit into that landscape. I am trying to convey this idea in my prints, by painting and mark making in and with the landscape. Cutting and re-attaching fabric to form the finished pieces.
Our countryside is a recognisable but ever-changing fabric, discarding and renewing itself through nature's growth and the seasons. As humans we distort and change the land, cutting into it, sewing colours and textures which all adds to the rich tapestry of our world. We are learning through our mistakes. New farming methods are trying to work with the land, enriching it naturally instead of killing it with chemicals.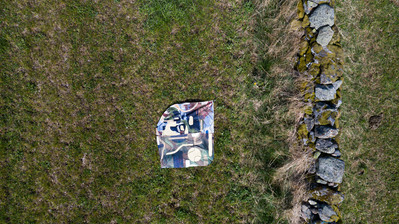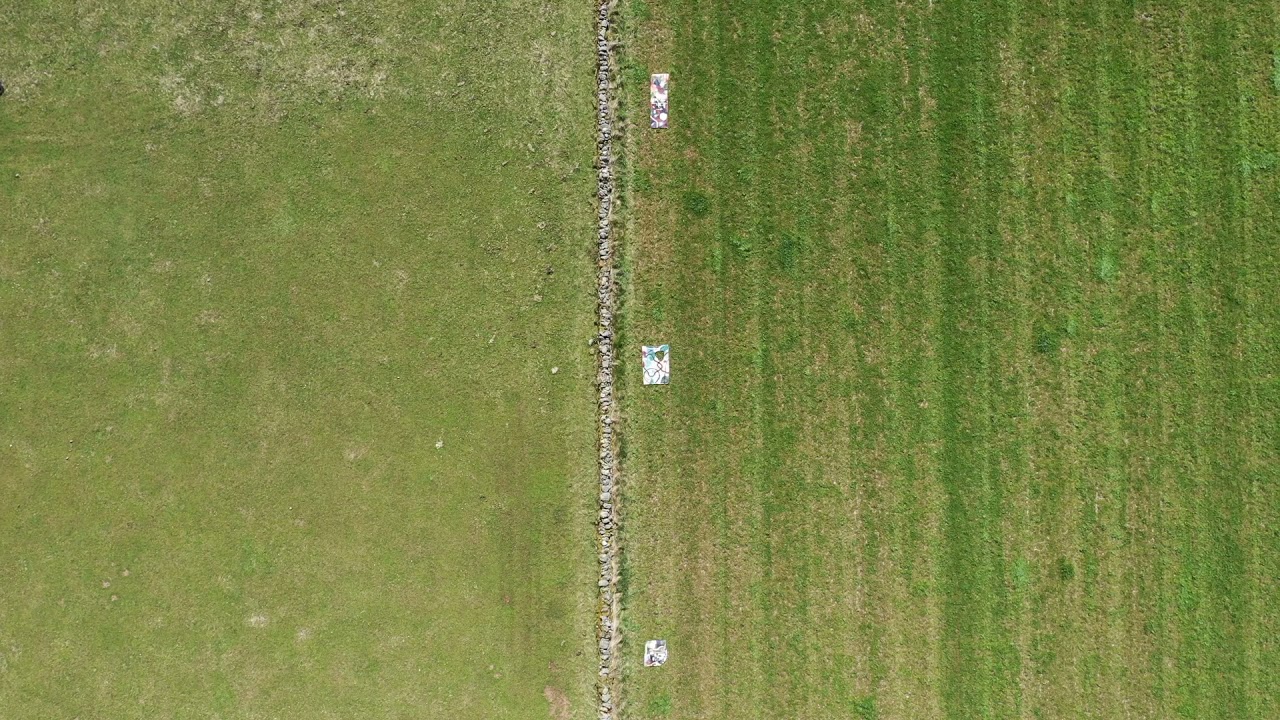 This project is based around the effect climate change is having on the planet. Fractures and flooding in the fragile ecosystem, but then evidence of rejuvenation and regrowth as the earth starts to heal, mending the scarred landscapes caused by climate change and the conflict between nature and humans.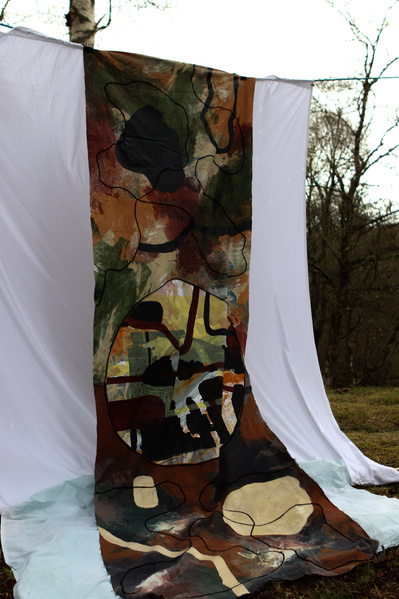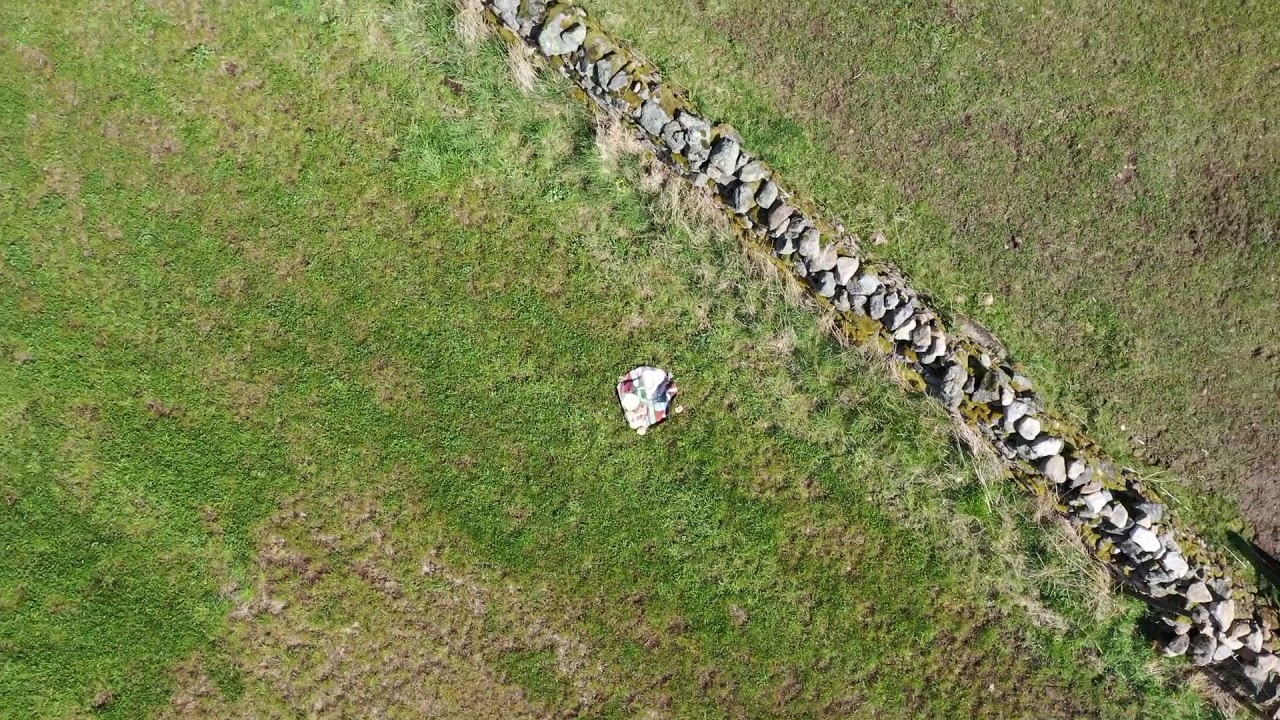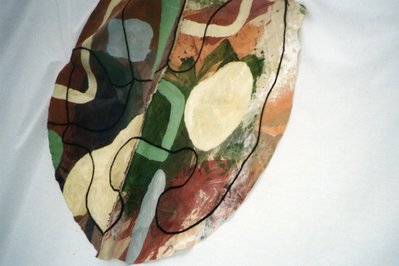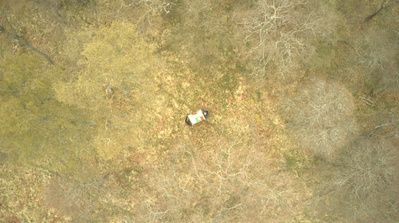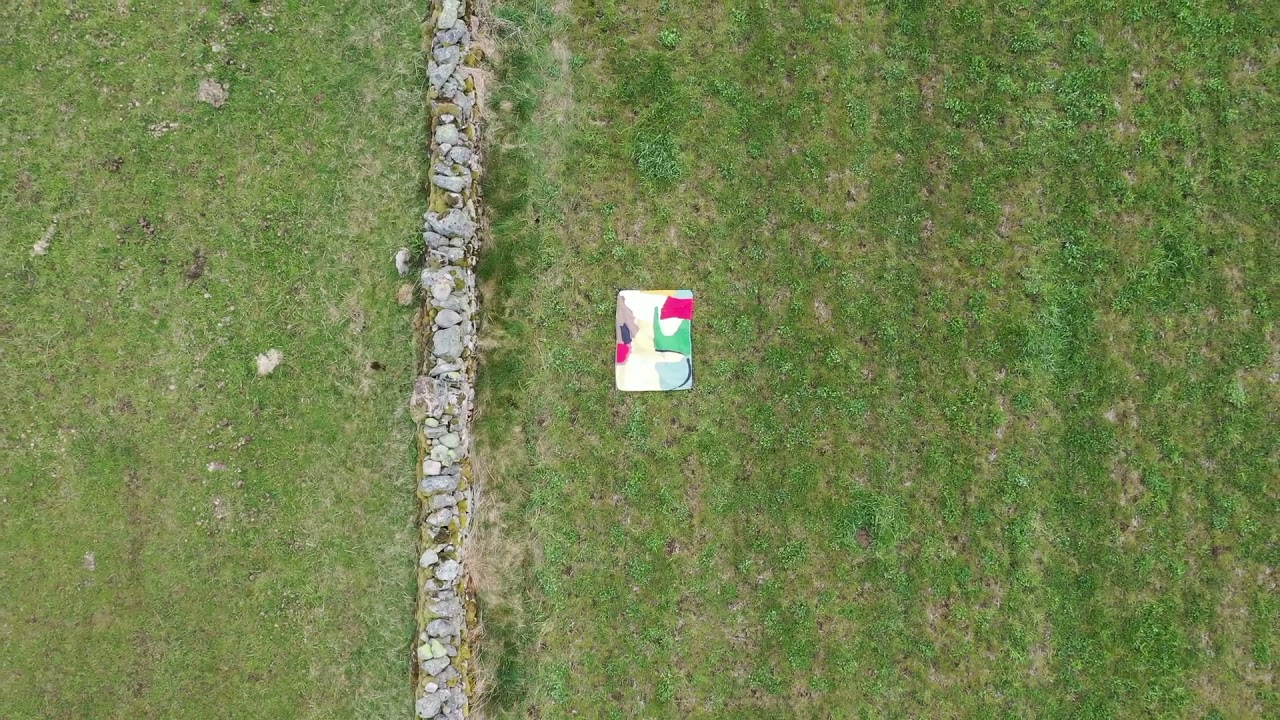 The manipulated shapes from the flowers used in this project represent a symbol of hope - mending the cracks in the landscape and reversing the negative impact we have helped cause.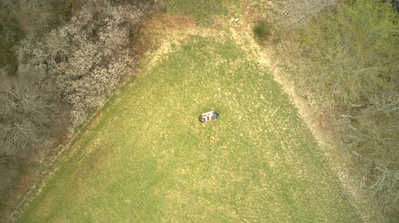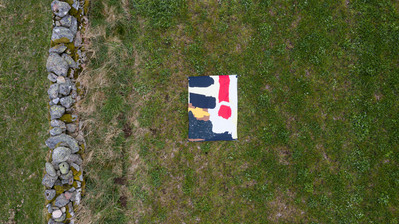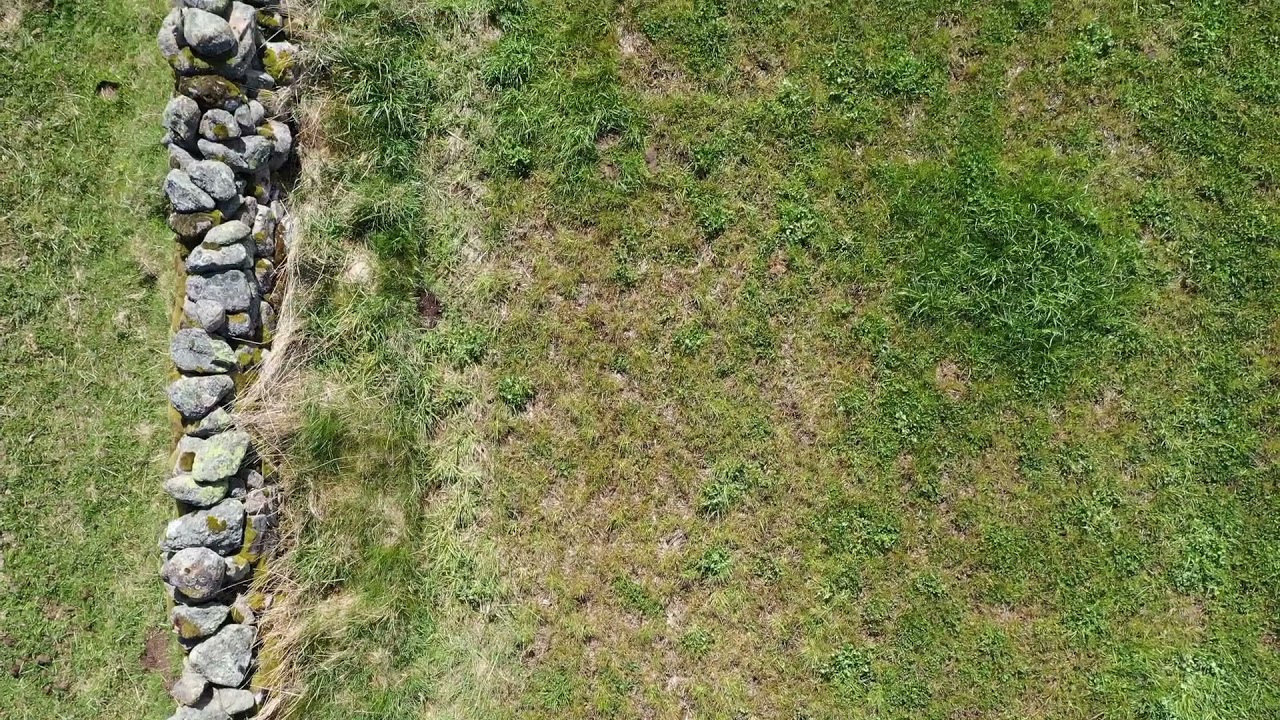 "Where flowers bloom, so does hope." Lady Bird Johnson 1965.